PitchMonkey puts merchants in control of the buying process. By funneling the relentless stream of sales pitches into a prioritized dashboard, merchants can efficiently discover new products and services that match their interests.
TEAM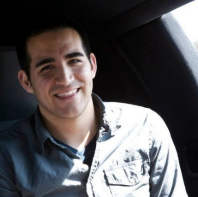 Eric has worked from all angles of the problem PitchMonkey is addressing - from receiving sales solicitations at Restaurant Gary Danko, to observing and supporting a full inside sales team at Bloomspot, to pitching merchants and understanding their needs with Copilot.
Inquiries can be sent to eric@mypitchmonkey.com.
EVIDENCE
"There's just too much competition out there," Sterling said. "That manifests in too many e-mails in the inbox and too many salespeople calling merchants. There's so much noise in the market that it's hard for merchants and consumers to make sense of it all."

[Yelp] plans to double its sales staff to 700 in the next 18 months...Merchants say that participating in the deals often leads to unsolicited calls from other coupon sites. After Kiebpoli Calnek ran a Yelp Deal advertising 50 percent off an aerial performance class in July, she began receiving calls from representatives of Groupon, LivingSocial and other deal sites every day. "They send me e-mails, they call me, they call me again."
Bloomberg
Groupon first pitched an offer to Butter Lane in 2009; now the bakery gets about three calls a day from various coupon organizations.
Modern Baking [link to article no longer exists]
I have nothing against these companies, and I bet they work like a dream for a lot of businesses, but mine's not one of them. And yet every day they wear me down and wear me down and as much as I try not to hate them I think that if I met someone who worked for one of them at this point I probably could not resist smacking them in the face with a hot pan. I could just hang up on them, I suppose, but I guess I don't have it in me to be rude like that on the phone. Seriously, if you work for one of these companies and you happen to read this, please let your people know that the more they call me the greater the chance is that I will eventually seek out an old witch to put a curse on them so that their tongues grow thick, furry mold so they can never talk on the telephone again.
Amanda Cohen, Chef/Owner of Dirt Candy Restaurant in NYC
The Tacolicious owner gets between four and nine pitches from daily deal salespeople each month.
Street Fight Magazine